In School PE and Sports
Fitness365 is India's 1st Sports Education and Fitness Assessment, Intervention and Monitoring Program for School Children. The Fitness365 program strives to widen the concept of 'Fitness for All' and promote Fitness as round the year activity. The Fitness365 program curriculum is structured and progressive in nature to be able to cater to children from Class Nursery to Class XII with definite results.

Fitness365 runs India's first Structured, Age-appropriate curriculum based, Progressive and Integrated Sports, Health and Physical Education (SHAPE365) Program and TOP Sports Coaching for School. SHAPE365 is inclusive in nature, aims at participation of all children and designed to work with available space and infrastructure in each school.

Assessment of Fitness and Sports
Skills
Fitness and Health Assessment for All Children
Sports Compatibility Tests and Skills Assessment
PAN India National Fitness Index for each Age/Gender

Intervention through Structured Curriculum and Trainers
Class-wise Curriculum for N-12 Classes
Individual, Team Sports and Fun Games
Gymnastics
Athletics
Yoga
Health and Nutrition
Olympism and Values of Sports

Monitoring by Schools, Trainers and Parents
'Active Connect' Web Portal
Fitness and Sports Skills Assessment Report Cards for each child
Goal setting and Recommendations
Access curriculum and activities
Structured Sports, Health and Physical Education Program for all Children (AIM for Good Fitness)
2. Sports Talent Identification Fitness Assessments For all Sports Compatibillity test for SportsFit and Athletic Children
3. Sports Talent Nurturing For SportsFit and Athletic Children to build Elite Talent Pool (AIM for Sporting Excellence)
4. Building High Performance Sports Teams (Excelling in Inter-school, District, State Levels with AIM for Getting into National Teams)
3 Stage Implementation
Assessment of fitness elements, Intervention through Structured Curriculum & Trainers and Monitoring by School, Teachers & Parents
Structured & Progressive Curriculum
SHAPE365 Curriculum is aligned with the National and State Boards and the National Skills Qualifications Framework (NSQF).
F365 ActiveConnect
Online monitoring of the curriculum, activities, fitness assessments and recommendations for School and Parents
Build an Active School
If you want to understand how can Fitness365 help you become an Active School, send us your query. We will get in touch with you within 48 hours.
I proud to be a Physical education teacher. we learned fitness and we are teaching students for fitness so fit India Young India.
Deepasree J.R., Physical Ecucation Teacher
Rajashree S. M. M. Senior Secondary School, Aluva
On the occasion I pray that the awareness for fitness spreads far & wide. Let us together pledge to make India a sporting nation. Let this Millennium see Bharat emerge a country of Olympians.
Mukesh Shelat, Principal
The Millennium School Amritsar
Sports is one of the best ways to keep young people focused and away from cheap diversions such as alcohol and tobacco. It helps in personality development and is an investment for a lifetimes.
Himanshu Saxena, Sports Officer
Altius Institute of Universal Studies, Indore
Today when the meaning of Sports for youth has become playing Pokemon Go and virtual reality, it is all the more important to recognise and celebrate the National Sports Day and promote the true sportsmanship.
Priyanka Bora, Executive- Employee Engagement
Shiv Nadar Foundation
Adversity causes some men to break; others to break records. So come, one and all to participate in the gala event and be a part of our success story.
Nitesh, Physical Education Teacher
Ompee World School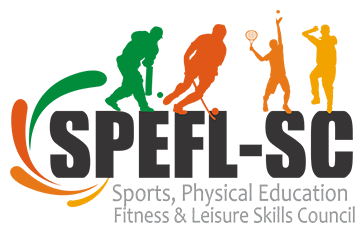 Sequoia Fitness and Sports Technology is a Governing Council Member of Sports, Physical Education, Fitness and Leisure Sector Skills Council (SPEF-SC) – a part of Skill India Mission by Govt. of India. It has developed the Qualification Packs (QPs) and National Occupation Standards (NOS) for Grassroot Sports Coaches, Physical Activity Trainer, Sports Masseur, Fitness Trainer and newer Qps. It is registered as a Training Partner for Skills Development.